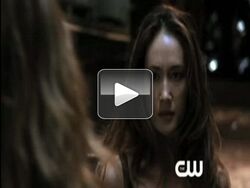 We can't wait to see what the second season of Nikita will bring now that Alex is officially NOT on Team Nikita and Michael has left Division! With Amanda taking over as head of Division in a shocking coup over Percy, what should we expect from Division...or Oversight?
Team Nikita
Here are some spoilers to tide you over until the fall! For one, Katheryn Winnick, aka Hannah from Bones has been cast to play a former partner of Nikita from Division. She'll be playing a character named Kelly who'll join Team Nikita this season! No word on how or why she left Division...
Season 2
Meanwhile check out this hot footage of the state of Divisions since the upheaval. Percy is behind bars (!!); Nikita and Michael still look white hot; and Alex and Nikita won't get out of each other's way...
Watch the clip and tell us what you think about the upcoming season!
Source